SAME-DAY SERVICE.
MONDAY-FRIDAY, ALWAYS.
Drop off by 10am, pick up after 4pm.*
* No extra charge. Some garment exclusions may apply.
Village Cleaners Now Has
J. Hilburn Custom Men's Clothing
Our stylist will come to you and measure for custom shirts and suits. Visit us at:
BLUE JEANS
$5.00/PAIR EVERYDAY
Dry cleaned or washed, creased or not creased.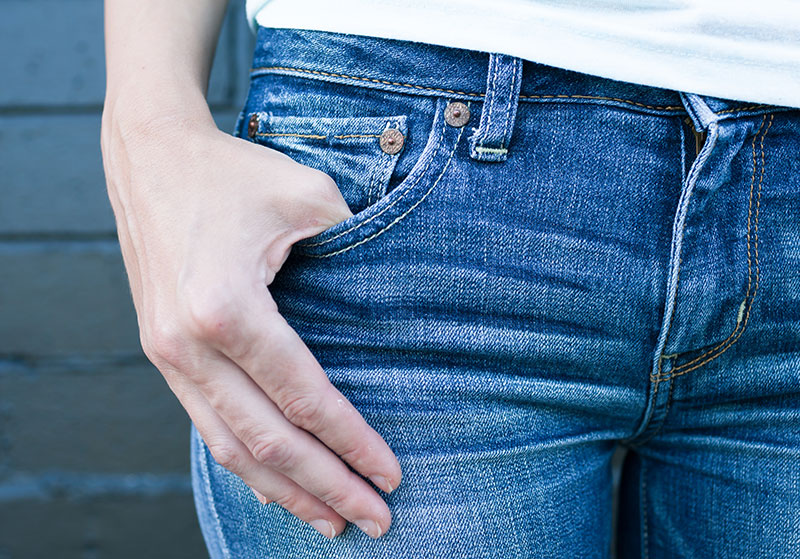 With our residential pick-up and delivery service (Minneapolis and St. Paul area), we take care of everything. We'll pick up your dry cleaning order and deliver your freshly cleaned garments on a convenient schedule. It's that simple.
Offering this convenient benefit at the office will save your employees time and simplify their schedules — allowing them to increase productivity in other areas of their lives.
We are a high-end dry cleaner experienced in working with Minneapolis and St. Paul area hotels. When you work with us, you can expect the best: on-time pick-up and delivery, no order mix-ups, excellent service, and a responsive partner for all of your dry cleaning and laundering needs.
Village Cleaners & Shirt Laundry: Your Trusted Source for Dry Cleaning, Laundry and Garment Care
Village Cleaners & Shirt Laundry is a local, family owned and operated business focused on providing high quality dry cleaning, laundry and garment care combined with professional, personalized service. At Village Cleaners, our philosophy is simple: we deliver results that surpass our customers' expectations.
Our mission is to enhance the look of business professionals with a premium dry cleaning service that surpasses expectations.
With more than 45 years in the dry cleaning, laundry and garment care business, you can count on us to provide you with trusted service, time-saving convenience, and excellent value. We are responsive, committed and experienced. We truly care about the best interests of our customers.
Laundry Hotline
Read more tips, tricks and advice from our laundry experts.
Service Areas
Minneapolis/St. Paul and Surrounding Communities
Residents and businesses alike, including hotels, come to us from close by locations such as St. Louis Park, West End, North Loop,  Edina, Eden Prairie, Hopkins, Bloomington, Golden Valley and Downtown Minneapolis.
Special Savings
Click for more exclusive offers available only through our website.